Understanding California's No-Fault Divorce Laws
By Henry F. Lewis on February 26, 2021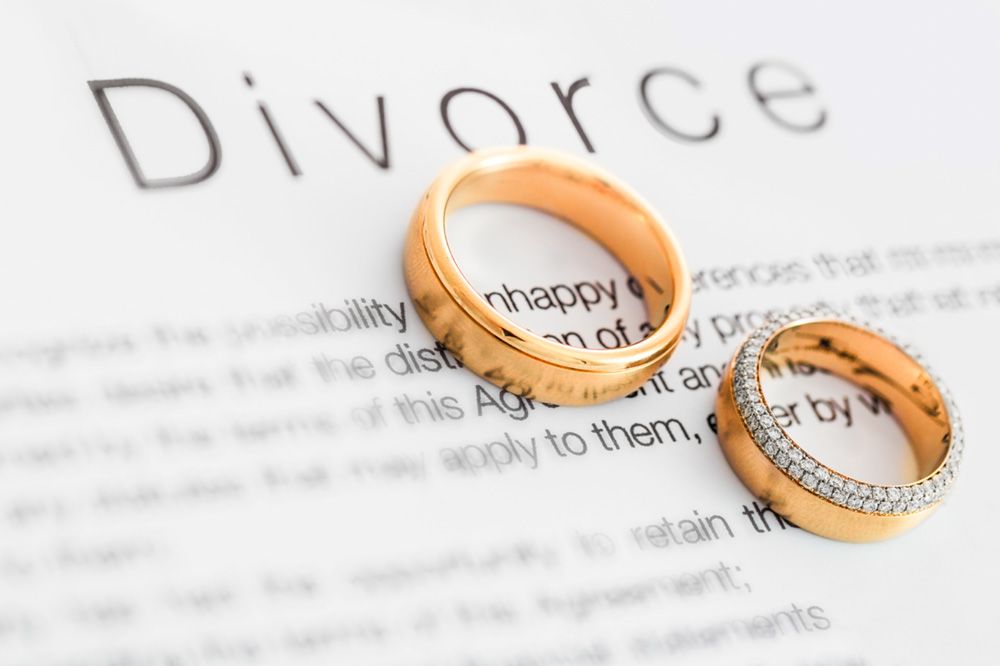 When someone decides they want to file for divorce, there is usually a lot of blame that goes around, with one spouse or the other eager to prove whose fault the divorce is. In the state of California, none of that really matters, because it is a no-fault divorce state.
Divorce lawyers Michael A. Gardner and Henry F. Lewis help their Oakland, CA, clients understand what California's no-fault divorce means. Let's go over how it may affect a couple's divorce proceedings and settlement.
What Is a No-fault Divorce?
In states that have "no-fault" divorce laws, a spouse can file for divorce without proving that the other spouse did something wrong to warrant the divorce. Instead, the person who files for divorce can request the split on the grounds of irreconcilable differences, which simply means that the spouses are no longer able to get along.
What If One Spouse Opposes the Divorce?
One potential advantage of a no-fault divorce is that it only takes one spouse to file for the divorce. Since the spouse does not have to prove any type of fault, the divorce will be granted regardless of if the other spouse opposes the divorce or not.
Can a Spouse Delay a No-fault Divorce?
Our Oakland clients should understand that once divorce paperwork is filed and the other spouse has been served, there is a minimum six-month waiting period before the divorce becomes final. While a spouse cannot really do anything to prevent the divorce from being granted, they can attempt to delay the divorce by prolonging the divorce settlement process or through other legal maneuvering.
Ultimately, these delay attempts are costly and ineffective, so it is in everyone's best interest to attempt to reach an amicable settlement.
How Does No-fault Divorce Affect Divorce Settlements?
In some states, if someone is found responsible for a divorce (for example, there is proof they were unfaithful), they may face consequences from the court. In a divorce where a spouse is at fault, consequences could take the form of less property/assets being awarded in the divorce settlement, or orders of additional spousal support payments.
Since California does not assign fault in a divorce, divorce settlements are not impacted by what a spouse may or may not have done to contribute to the divorce. California is a community property state, so the protocol for a divorce settlement is for all marital assets to be split equally between the divorcing spouses.
Are There Exceptions to No-fault Divorce?
The only possible exception where a spouse's actions may have an impact on a divorce settlement is in cases involving a prenuptial agreement with moral turpitude or infidelity clauses. If a prenuptial agreement states that a spouse forfeits their right to particular assets if they conduct themselves in a certain manner (such as committing adultery), the court may uphold it.
However, even in these types of situations, the court has the right to deny the agreement if it is at odds with the state's no-fault divorce policy.
Schedule a Consultation
If you are ready to file for divorce, lawyers Michael A. Gardner and Henry F. Lewis can guide you through the process, while working to make sure your best interests are protected. To schedule a personal consultation, reach out to us online, or call our Oakland law firm at (510) 451-4822.
Related to This
Schedule
Your Consultation
"

The needs of your family are always at the forefront of our legal services. Whether through litigation or mediation, we believe that reaching a fair, efficient solution with minimal negative impact to your family is of the utmost importance.

" Henry F. Lewis