Child Custody Mediation
By Henry F. Lewis on May 27, 2020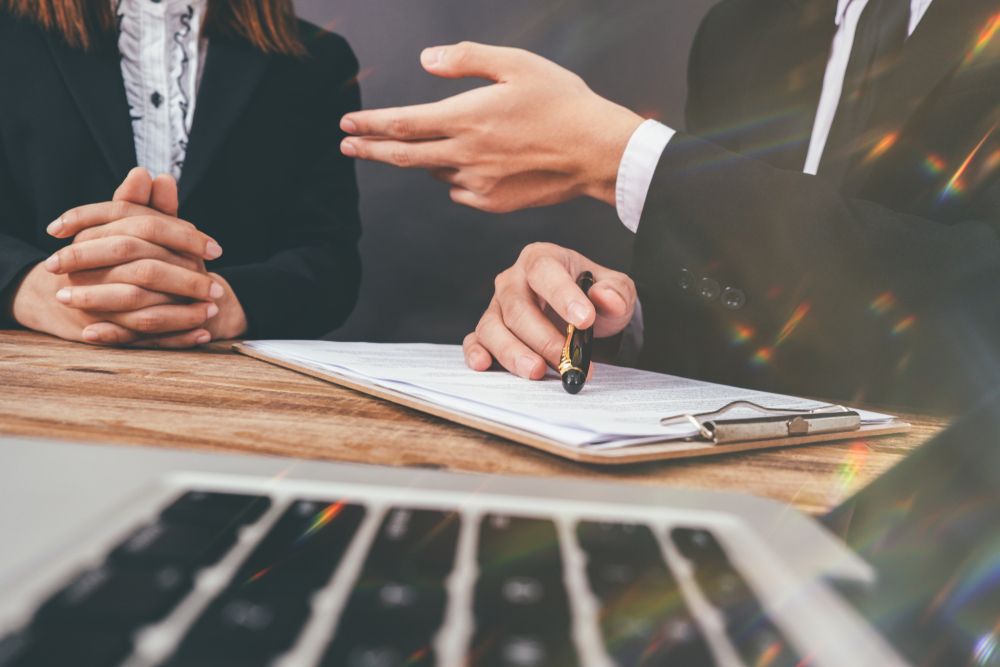 When a couple is going through a divorce, there are likely to be areas of contention, especially if the couple shares a child. Before a divorce is finalized, a child custody and visitation plan will need to be written and approved by a judge. Rather than arguing about custody arrangements in court, California law requires that parents first attempt child custody mediation.
The family law attorneys at Gardner & Lewis, LLP can guide their Oakland, CA, clients through the mediation process and help them reach a child custody agreement that is beneficial to all parties, especially the child.
Creating a Parenting Plan
The state of California commonly refers to a child custody arrangement as a parenting plan. A parenting plan outlines how parents will spend time with their child, and how important decisions regarding the care of the child will be made. Key issues that need to be considered when creating a parenting plan include:
Legal custody: Which parent(s) will make major decisions regarding issues such as medical care, education, and religion.
Physical custody: Where the child will live.
Parenting time/visitation: How much time the child will spend with each parent.
A parenting plan may be as general or as detailed as the parents and/or court seem fit. A parenting plan often includes details such as specific drop-off/pickup times and locations, days/weeks/months that the child will spend with each parent, a holiday schedule, and travel guidelines.
The Mediation Process
Child custody mediation allows our clients from Oakland and surrounding areas to have greater control over their parenting plan. With the assistance of a court-appointed or private mediator, both parents attempt to create a parenting plan that is agreeable to all parties, and meets their family's unique needs.
During the mediation process, both parents are given the opportunity to present their desired parenting plan. Based on each parent's request, the mediator will make a recommendation for a custody and visitation arrangement that will benefit the child. If the parents agree on the recommended plan, it will be signed by each parent and presented to the court for approval.
Our clients are sometimes wary about the mediation process, because they worry whether the mediator will favor the other parent, or they fear that their spouse will control the process. However, state law dictates specific rules for the mediation process:
The mediator must be impartial
The mediator's primary concern must be in the best interest of the child
Mediators may interview the child if they feel it will benefit the mediation process
The mediator will take the child's age and interests into consideration when recommending a parenting plan
The mediator must maintain control of the process, to avoid an imbalance of power
Preparing for Mediation
Most California counties exclude attorneys from attending mediation. But we can prepare our clients for the process so they feel confident going into their meeting. Preparation may include drafting a desired parenting plan, going over questions that may be asked during the mediation process, and running through a mock mediation process so that our clients have practice answering questions and expressing their desires.
Schedule a Consultation
If you are ready to file for divorce, it is vital that you have a knowledgeable attorney on your side. The family law lawyers at Gardner & Lewis, LLP can assist you through all stages of a divorce, including child custody mediation. If you'd like to learn more about our services, send us a message at your earliest convenience or call (510) 451-4822 to schedule a consultation.
Related to This
Schedule
Your Consultation
"

The needs of your family are always at the forefront of our legal services. Whether through litigation or mediation, we believe that reaching a fair, efficient solution with minimal negative impact to your family is of the utmost importance.

" Henry F. Lewis