Uncontested Divorce in California
By Henry F. Lewis on April 02, 2020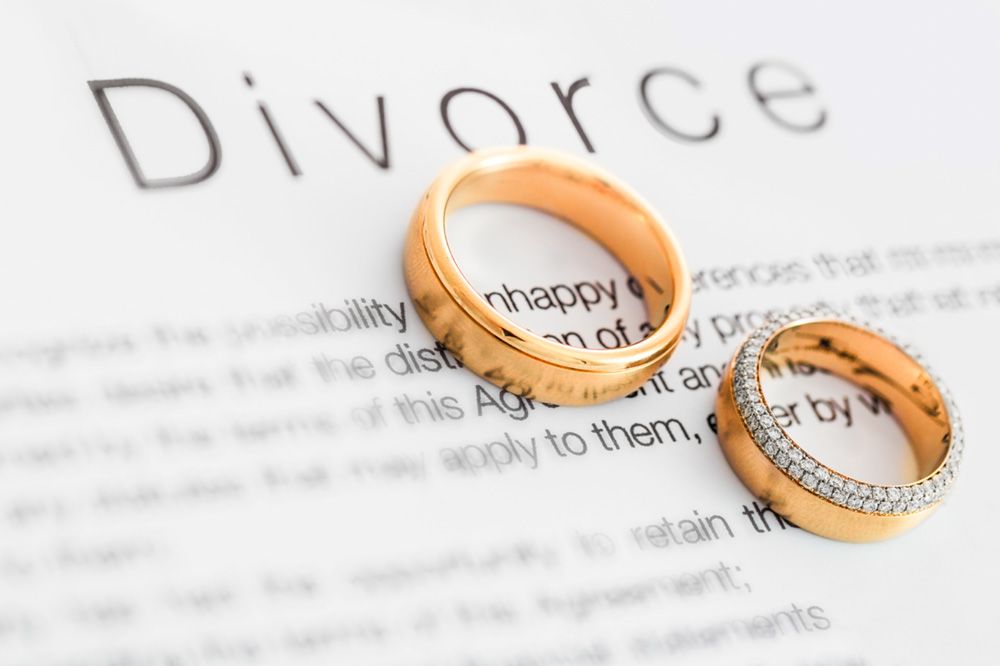 Most people think of divorces as expensive, complicated, and hostile affairs. This is certainly true for many couples. However, there are situations when spouses can part ways amicably. Divorcing spouses who are able to agree on the terms of their divorce may have a simpler, faster, and more affordable option than a traditional divorce.
An uncontested divorce in California offers couples a way to legally end their marriage without the costs and hassles associated with a traditional divorce hearing. Divorce attorneys Michael A. Gardner and Henry F. Lewis can help their Oakland, CA, clients determine if an uncontested divorce is the right solution for their unique situation.
Is Uncontested Divorce Right for Me?
Uncontested divorces are much simpler than traditional divorces, and tend to be more civil as well. While this may seem appealing to any couple going through a divorce, this type of proceeding is only available to spouses who meet very specific qualifications. The state of California upholds these requirements for an uncontested divorce:
At least one spouse must have been a California resident for a minimum of six months, and a resident of the county where the divorce if filed for a minimum of three months
The grounds for divorce must be irreconcilable differences
The couple must have no minor children, nor can either spouse be pregnant
The amount of unpaid debts must be less than $6,000 (excluding car debts)
The marital assets must be less than $43,000 (excluding cars), and neither spouse can have individual assets of more than $43,000
The spouses have signed a settlement agreement that designates the division of assets and debts
Neither spouse is seeking alimony
Filing for Uncontested Divorce
Those in the Oakland area who wish to file for an uncontested divorce must do so jointly. Each spouse will need to fill out and exchange paperwork that details assets and debts, specifically property, income, and expenses.
The couple will also need to complete a settlement agreement. This agreement will detail how the spouses have chosen to divide any debt or assets. The settlement agreement must be signed by both spouses and must meet the criteria outlined in the Summary Dissolution information booklet.
Finally, the spouses must file an official petition with the court. Along with the petition, they will need to submit original copies of all exchanged documents and the settlement agreement. These documents, two stamped, self-addressed envelopes (one for each spouse), and a filing fee can be submitted to the local county clerk office.
Do I Need an Attorney?
An uncontested divorce does not require a hearing or a court appearance. After reviewing submitted paperwork and ensuring that it meets California's uncontested divorce requirements, a judgement of dissolution will be made and divorce paperwork will be sent to each spouse.
Given that uncontested divorce does not involve a trial, many want to know if they need to hire an attorney. An attorney is not required for an uncontested divorce. However, it is a good idea to have an attorney confirm that you and your spouse qualify for an uncontested divorce. Our Oakland attorneys can also go over a settlement agreement before it is submitted to ensure that it meets all of the court's requirements.
Schedule a Consultation
No matter how complex or simple your divorce may be, attorneys Michael A. Gardner and Henry F. Lewis can guide you through the proceeding. To discuss the details of your situation and learn more about your legal options, call (510) 451-4822 to schedule a consultation at your earliest convenience.
Related to This
Schedule
Your Consultation
"

The needs of your family are always at the forefront of our legal services. Whether through litigation or mediation, we believe that reaching a fair, efficient solution with minimal negative impact to your family is of the utmost importance.

" Henry F. Lewis