Postnuptial Agreement vs. Divorce
By Henry F. Lewis on November 10, 2019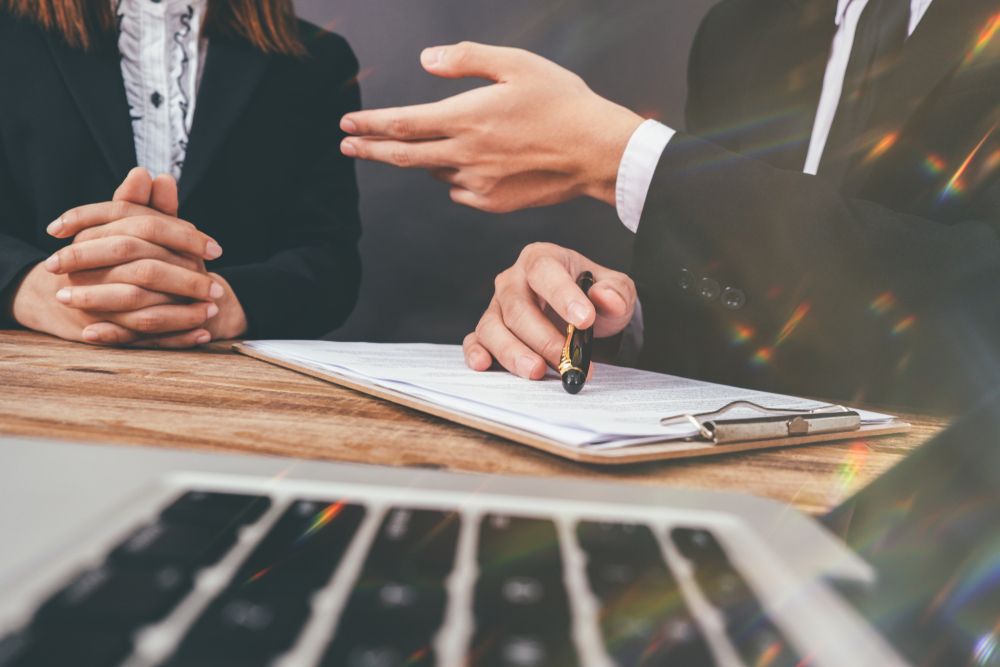 Many of us are familiar with the idea of prenuptial agreements, which are drafted before two people get married. Yet there are also postnuptial agreements, which are created after two people get married. Their function and nature may seem hazy to most people, but they can help couples in case of a divorce.
Divorce attorneys Michael A. Gardner and Henry F. Lewis have helped numerous couples in the greater Oakland, CA area create postnuptial agreements. We'd like to go over some of the basics below. Our legal team would be more than happy to discuss these with you in person if you have any further questions or concerns.
What Is a Postnuptial Agreement?
Also known as a postmarital agreement and a postnup, a postnuptial agreement is created by married couples or couples in a civil union after they are joined together. They are similar to a prenuptial agreement in that they specify a number matters related to what happens at the end of the marriage.
What Is Specified in a Postnuptial Agreement?
A postnuptial agreement specifies how assets will be divided in the event of a divorce or the dissolution of a civil union. Alimony/spousal support can also be discussed in a postnuptial agreement.
Aren't Assets Divided in a Divorce?
Yes, assets are divided in a divorce, and matters related to child support and spousal support are determined as well. The division of assets and debts is even, and fairness is always sought.
However, creating a postnuptial agreement with our Oakland family law attorneys can be crucial for streamlining the divorce process and reducing disputes and drawn out legal proceedings.
How Postnuptial Agreements Can Help in a Divorce
A postnuptial agreement will determine who gets which assets (particularly major assets, such as houses) and can determine spousal support amounts and stipulations ahead of time. Other matters regarding child support and businesses can also be detailed in a postnuptial agreement.
Since the postnuptial agreement is developed with both spouses, court battles can be avoided and specific assets can be retained without a major back and forth required.
Do I Need a Postnuptial Agreement?
Not all married couples will need a postnuptial agreement. Ideally, a postnuptial agreement should be considered if:
You and/or your spouse enter a marriage with lots of assets
You and/or your spouse have children from a previous marriage
You and/or your spouse have a lucrative business
You and/or your spouse recently inherited a lot of money or assets
If you are unsure if a postnuptial agreement is advantageous, we can discuss these matters in much greater detail during a legal consultation.
How Attorneys Help with Drafting Postnuptial Agreements
Creating a postnuptial agreement can be more challenging than you realize. There are a number of factors to consider, and the wording must be precise to ensure no disagreements or ambiguities. Additionally, drafting a postnuptial agreement can be a delicate matter, with wording carefully considered to avoid strife in the marriage.
Our goal is to think of assets, debts, and obligations without creating anxiety or straining the marriage. We will make sure the postnup is mutually agreeable and looks out for the best interests of both spouses.
Contact Our Team of Attorneys
For more information about your options for ending a marriage, be sure to contact the attorneys of Gardner & Lewis, LLP. You can reach our law firm in Oakland by calling (510) 451-4822.
Related to This
Schedule
Your Consultation
"

The needs of your family are always at the forefront of our legal services. Whether through litigation or mediation, we believe that reaching a fair, efficient solution with minimal negative impact to your family is of the utmost importance.

" Henry F. Lewis