Divorce and Irreconcilable Differences
By Henry F. Lewis on July 26, 2019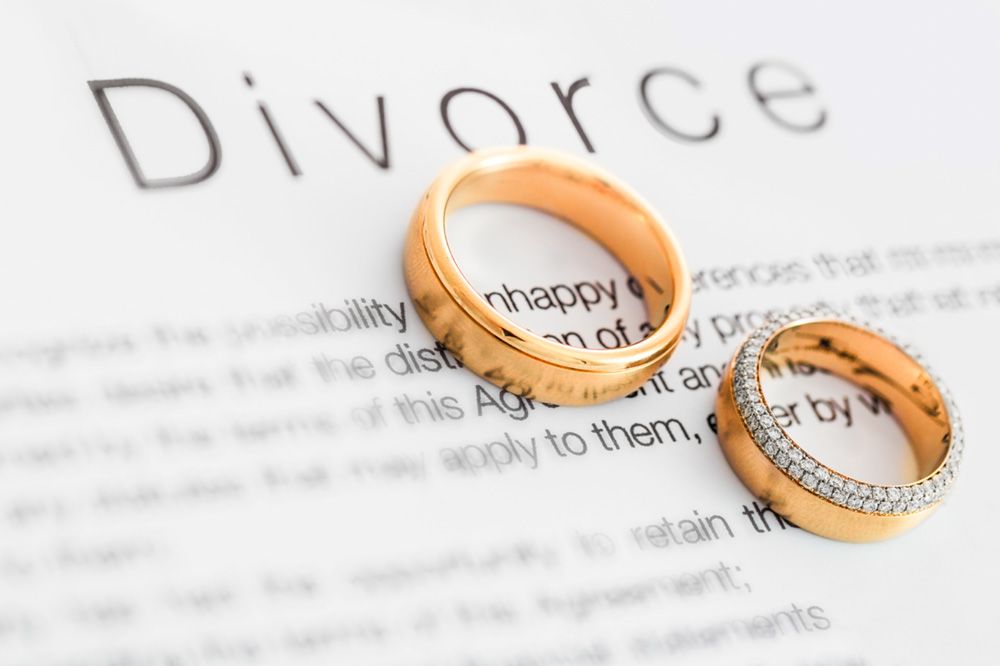 According to a November 2018 article in Time Magazine, roughly 39 percent of marriages end in divorce. You may have a friend or a few friends who've gotten divorced, so you know how common it is to end a marriage. Yet there are many misconceptions about ending marriages, and lots of misinformation about the divorce process. That's why Oakland, CA divorce attorneys Michael A. Gardner and Henry F. Lewis are here to help.
We've covered a lot of family law topics on our blog. Right now, we want to define one of the most commonly heard terms in divorce proceedings: "irreconcilable differences." Chances are your understanding of the phrase is limited, so let's explain.
Irreconcilable Differences Defined
In the simplest of terms, "irreconcilable differences" means that it is not possible for a couple to make amends and fix their marriage.
These problems between spouses are simply too complicated or too glaring to be resolved and for the marriage to be maintained. In these cases, the couple decides to end their marriage since maintaining a union together it is no longer a possibility, and staying together is no longer considered in their best interests.
Examples of Irreconcilable Differences
Irreconcilable differences can take many different forms. Some examples of irreconcilable differences that our Oakland divorce lawyers have seen include:
Loss of trust between spouses
Problems with debts and finances
Irresolvable clashes of personality
Issues with communication
Issues with intimacy and physical relationships
Lack of contribution to the household
Gradual drifting apart
Tensions with family or in-laws
Irreconcilable Differences and No-Fault Divorce
In the state of California, all divorces are considered "no-fault" divorces. That means that a spouse does not need to prove that the other spouse has done something wrong in order to file for a divorce. In essence, all divorces in California are technically over irreconcilable differences.
Will Irreconcilable Differences Affect the Terms of My Divorce?
Not necessarily.
In California, division of assets and debts is evenly split, and matters regarding child custody will focus on the best interests of your child. If there was a prenuptial agreement, this may have certain stipulations about financial obligations and contributing to the marital household that can be consulted. That could have a bearing on the terms of divorce, though that will depend on the language of the prenup and other factors.
Working with a Divorce Lawyer
Some divorces over irreconcilable differences are amicable, meaning that spouses may not be able to get along as a married couple but they can work out the terms of their divorce in a non-confrontational, non-combative manner. Other times, divorces over irreconcilable differences are much more heated, which is particularly true when children are involved or if one spouse perceives that the other spouse acted wrongly during marriage.
In either of these situations, it's crucial that you work with a divorce attorney. They will be able to help negotiate a fair divorce settlement that keeps everyone's best interests in mind.
Learn More About Divorce
If you live in the Oakland area and need more information about the dissolution of a marriage and what the process entails, be sure to contact a skilled divorce and family law attorney. The team at Gardner & Lewis, LLP can be reached by phone at (510) 451-4822.
Related to This
Schedule
Your Consultation
"

The needs of your family are always at the forefront of our legal services. Whether through litigation or mediation, we believe that reaching a fair, efficient solution with minimal negative impact to your family is of the utmost importance.

" Henry F. Lewis